Welcome to Stonewood Bath Cabinetry
Maximize your space without sacrificing your style. Stonewood now offers 18″ Shallow Depth vanities in select sizes, cabinetry finishes, and quartz tops.
Thinking about a new bathroom but don't know where to start?
Get inspired with Stonewood Studio and design your dream bathroom in a few simple steps. Choose your vanity size, finish, hardware and stone top, and watch your vision come to life. Compliment your new Stonewood vanity with a matching accessory to complete your new look. Once your design is created, Stonewood Studio will allow you to print your design, and navigate you to our dealer locator page, where you can connect with your nearest retailer to place your order.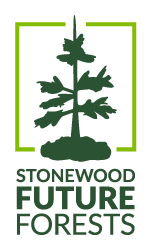 Future Forests
We have partnered with WEARTH; a family of farmers, in contributing to global environmental initiatives. One tree is planted on 100% conserved Canadian land for every vanity sold!

In addition to your real tree being planted, you can immerse yourself in our virtual forest experience. Simply click the link below, enter the unique tree planting code found in the vanity passport booklet you received with your vanity.

Dedicate your virtual tree to someone special, add a photo and share your tree planting story on social media.

Together, we can help combat deforestation and provide a sustainable outcome to restore habitat.